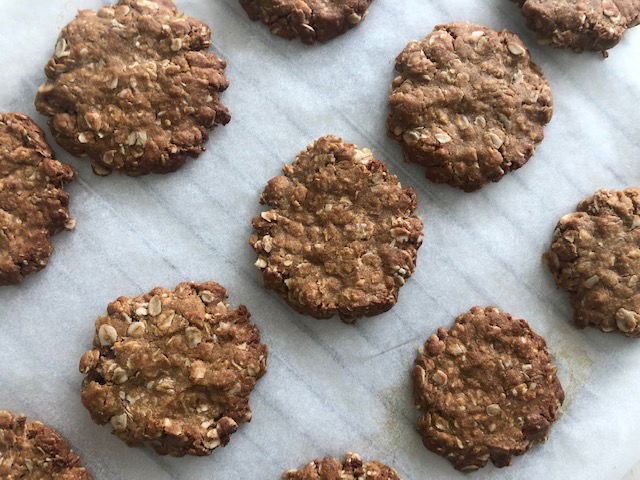 INGREDIENTS:
130 gr MERIDIAN "HIGH OLEIC" PEANUT BUTTER
60 gr DEMERARA SUGAR
1 EGG
100 gr WHOLEGRAIN OATS
METHOD:
Combine together the peanut butter with the egg and mix until they are very well blended; add then the dry ingredients, sugar and oats.
Create a "dough" and make small balls with the palm of your hands, then press the ball down in a cookie shape on a oven tray covered with baking paper.
Preheat the oven at 180 degrees and bake for 12 minutes.
enjoy x
Vale