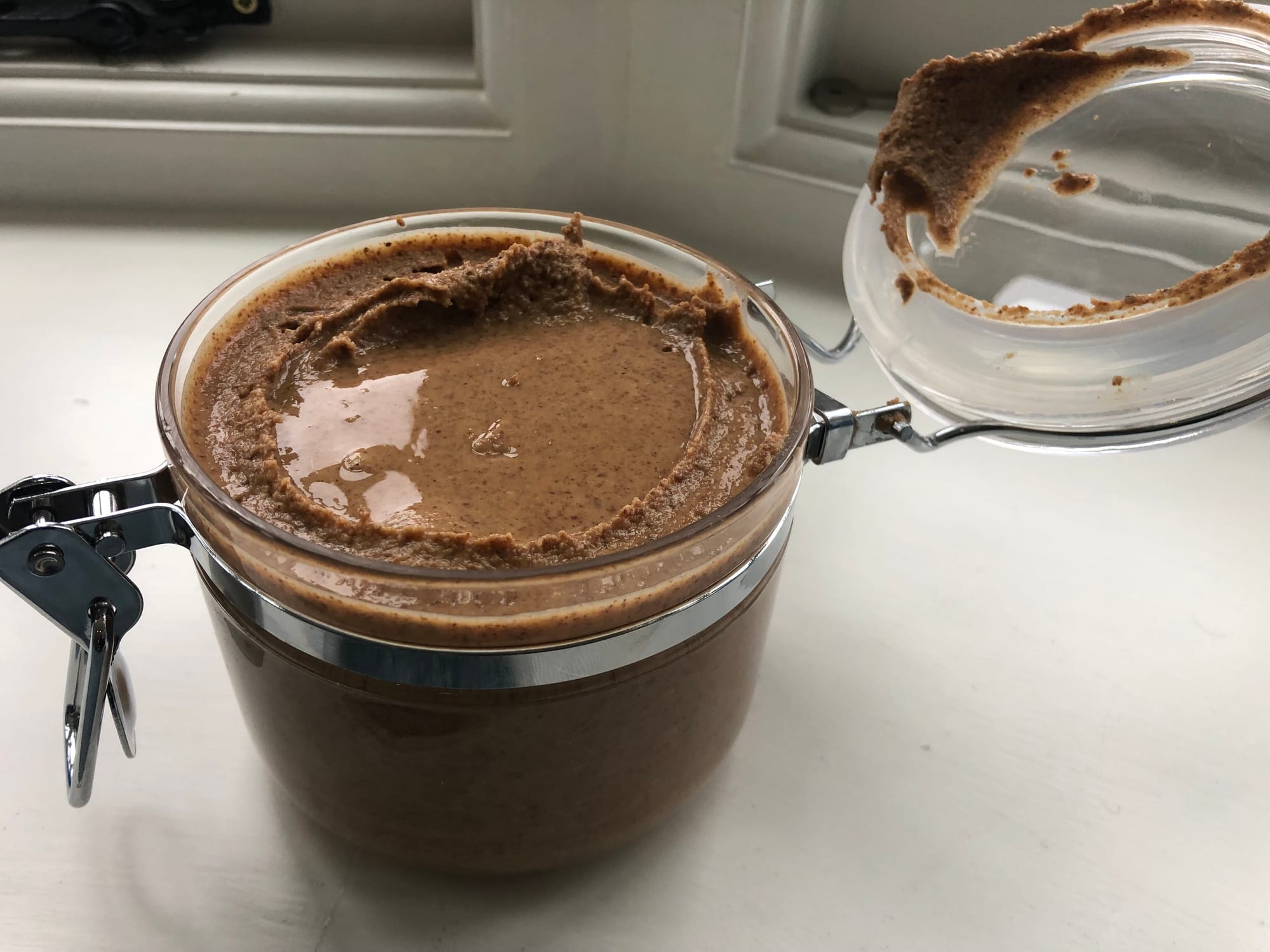 INGREDIENTS :
INSTRUCTIONS:
Preheat the oven to 180 degrees Celsius.
Spread the almonds across a large,rimmed baking sheet and roast the almonds for 10 minutes, stirring halfway.
Let the almonds cool until they're just warm for 5 minutes.
Transfer the almond to a high-speed blender or food processor.Blend until creamy, pausing to scrape down the sides as necessary, be patient! It will take 10 or more minutes to blend! The almond will go from flour-like clumps, to a ball against the side of the food processor and then finally into an indulgent creamy butter.
Let the almond butter cool down and transfer the mixture into a jar and screw on the lid.Store in the refrigerator for up to 10 days.
Enjoy x
Vale